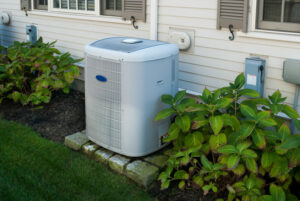 Besides using air conditioning, there are other more economical solutions to protect your home from excessive heat.
Tip 1: Avoid the sun's rays. To protect the interior against summer`s heat, you must keep sunlight away from your windows. To do this, you can use blinds or window shutters. Let them down in the morning, so that the interior of the building does not heat up. If you live in a warm area, with lots of sunlight year round, you should also consider installing a reflective roof.
Tip 2: Ventilate your home efficiently. It is advisable to open the windows only after sunset, at night and early in the morning, to cool the rooms. It is best to use cross-ventilation with windows and doors that are completely open. However, the most efficient is ventilation through intelligent ventilation equipment, which evacuates very quietly the indoor air from the house and constantly supplies filtered, fresh air.
Tip 3: Keep moisture at an optimum level. An additional condition for a enjoying adequate thermal comfort is maintaining the optimal air humidity. During the hot summer days, humidity must be as low as possible. If the level of humidity rises too much, the body is sweating, and high temperatures are more difficult to bear.  See more on cooling your home at https://pasterkamp.com.